Tim Harrison, who edits Surbiton's Good Life paper, spent five years researching one of the area's best-known music pubs, The Toby Jug at Tolworth.
Now demolished, it was where David Bowie launched Ziggy Stardust 50 years ago.
Hello Tolworth, I'm Ziggy tells the story of that gig, based on interviews with those who were there, and of other bands' appearances, including Led Zeppelin, Jethro Tull, Fleetwood Mac, The Stranglers, Rod Stewart, Status Quo and Genesis.
Also in the 152-page book, the pub's role in a 1960s spy scandal, the revelation that it was one of Hitler's invasion targets, and the tale of how John Lennon's dad proposed to a Surbiton teenager there.
Illustrated with more than 300 pictures, Hello Tolworth, I'm Ziggy is now available at Regency Bookshop in a numbered limited 1st Edition. RRP £15.
If you would like to purchase a copy, please telephone the bookshop on 02083992188 to process payment plus any postage costs for delivery.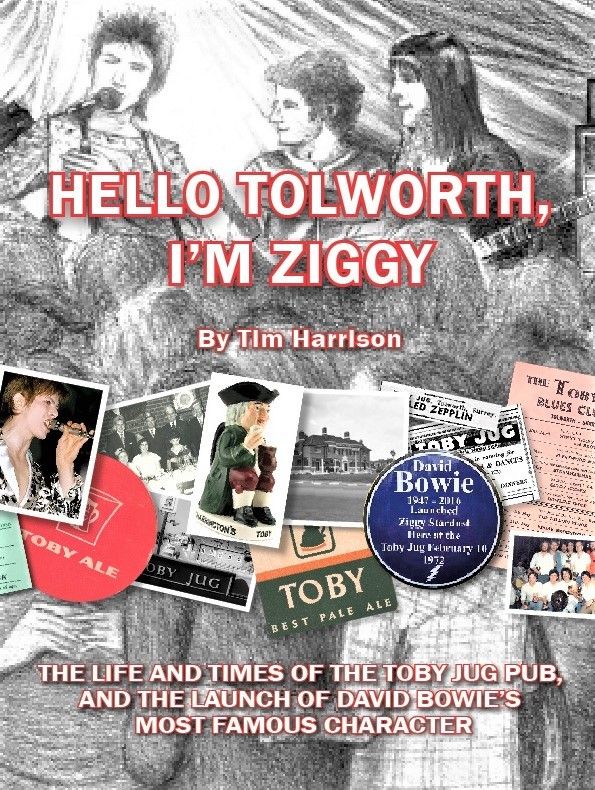 This title may only be purchased direct from Regency Bookshop. We are unable to reserve copies and payment is taken with your order including any postage costs. It is not available to order through the affiliate online platform Bookshop.org